My two favourite historical aircraft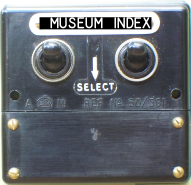 I suppose an explanation is due, so here it is:
The Hawker Hurricane was something of a dated design, but this aircraft did everything that was asked of it. It was able to operate in a huge range of conditions; Russian winter, scorching African deserts, with or without runways, and was also catapulted off ships. It carried pretty much every conceivable weapon that could be bolted on, and in short, was, IMHO, a real hero, as were the crews who flew, controlled, and maintained them. It was not until the Spitfire was given its bubble canopy that it suddenly acquired a reputation for good looks, and thus gained all the glory.
The Airspeed Oxford was a mainly wooden, twin-engined trainer for pilots, navigators, radio operators, bomb aimers and air gunners, and the design is very pleasing on the eye. Reading the memoirs of aircrew, I have often come across references to their time spent on Oxfords. Like the "Wooden Wonder", Mosquito, very little remains of their original airframes, though I am pleased that a rebuild is in progress in Werribee, to the West of Melbourne. Hopefully, I will make a trip to photograph this project. The importance of this aircraft in training bomber, night fighter, fighter-bomber, and reconnaissance crews warrants a place of honour alongside the Hurricane. Now you know why I use the name "Airspeed"!
There are plenty of references in books and on line which tell the story with more detail and eloquence than I can provide.
A very good flight sim version of the Oxford, by Dave Molyneux, has been uploaded; go to https://www.flightsim.com and search for airspeed_oxford.zip

303 Sqn. Hurricane at Northolt, September 1940. This brings it all together for me. Northolt, as I mentioned in the Introduction page, is home to 14F Sqn ATC. It was very local to me, and my best friend at school, Stefan Wasinski, was naturally attracted by the Polish history. It followed that we joined 14F together.The War Memorial just outside the boundary honours Polish personnel who died in WWll.